ShowerPoint
ShowerPoint is designed for the shower area, with a 50mm outlet. Range of coordinating grates available in a wide selection to suit personal preferences.
ShowerPoint - product details
Please note there is limited stock of standard QuARTz by ACO products – please check availability with ACO.
A number of items are available to enhance the aesthetics and performance of QuARTz by ACO products.
Debris Strainer & Grate Lifter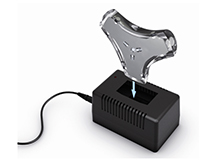 Debris strainer
A stainless steel strainer is available to fit inside a ShowerChannel to collect hair and other debris.
(Note that strainers will reduce the flow performance of the channels, particularly if not regularly cleaned.)
Grate lifter
Grate lifters are standard with each system and assist with grate removal during maintenance.
| Description | Part No. | Weight (kg) |
| --- | --- | --- |
| Debris strainer - electropolished | 4030050 | 0.2 |
| Additional grate lifter | 0150.27.83 | 0.1 |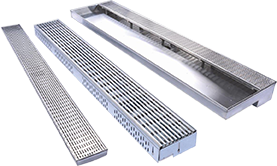 Stormwater drains for building protection

ACO offer a range of stainless steel drainage products to be installed in both stormwater and wastewater applications in buildings to remove water from floor surfaces inside and around buildings that are frequently wet.
For more info, click here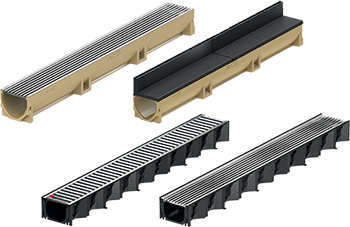 DIY garage and driveway drains

ACO Self is a range of building products offerig the same quality and design excellence as ACO's commercial products, but are designed to meet the demands and budget of home owners.
For more info, click here